Latest Blavatnik Fellows Announced
Columbia Engineering announces the 2021-2022 cohort of fellows focused on engineering and human health
Sep 28 2021 | By Allison Elliott
Columbia Engineering has named the 2021-2022 cohort of Blavatnik Fellows, scholars whose research will advance innovation at the intersection of medicine and engineering. Created through a generous donation from Len Blavatnik MS'81, founder and chairman of Access Industries, the fellowships were first established at Columbia in 2018. This year's fellowships were awarded to ten deserving researchers who are transcending disciplines to achieve breakthroughs in biomaterials, novel therapeutics, functional tissue, single-cell genomics, machine learning models, and medical imaging for early diagnosis, as well as seeking to integrate electronics with human biology, improve biomechanical models of pregnancy, expand medical access, and explore bias in healthcare and biomedicine.
"This year's inspiring cohort of scholars will be passionately engaged in cutting-edge research that will have a transformative effect on health and medicine in the future," said Shih-Fu Chang, interim dean of Columbia Engineering. "We look forward to seeing the discoveries and insights that will come from our Blavatnik Fellows."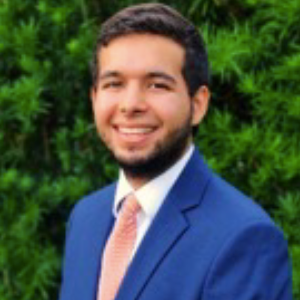 Baltasar Lopez Sardi, Chemical Engineering
Baltasar Lopez Sardi is interested in the study of biomaterials and their applications to solve medical challenges. He is specifically interested in the manipulation of the properties of the biomaterials to mimic natural phenomena to tackle biomedical problems. He will formally join a lab later this fall.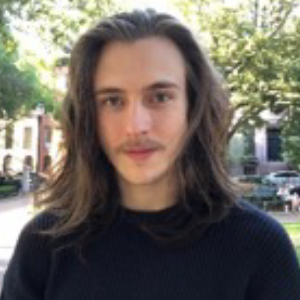 Brian DeHority, Electrical Engineering
Brian DeHority will work under Professor Ken Shepard and hopes to further research at the junction of healthcare and electrical engineering, promoting the integration of electronics with human biology.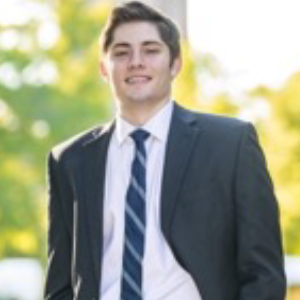 Aidan Therien, Electrical Engineering
Aidan Therien will work with Professor Christine Hendon to develop biomedical optics technologies that enable structure-function analysis of biological organ systems.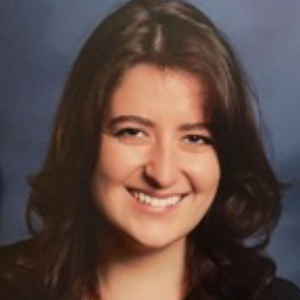 Serena Russell, Mechanical Engineering
Serena Russell is focusing on biomechanical models of pregnancy as a part of Professor Kristin Myers' lab. She is interested in understanding pregnancy and other conditions that affect women's reproductive health, with the ultimate goal of reducing maternal and child mortality due to conditions such as preterm birth.
This year's inspiring cohort of scholars will be passionately engaged in cutting-edge research that will have a transformative effect on health and medicine in the future.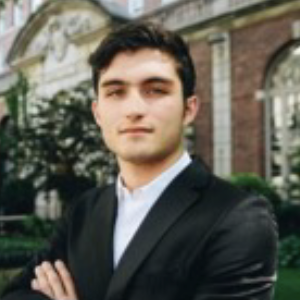 Sebastian Salazar, Computer Science
Sebastian Salazar will be working with Professor Ansaf Salleb-Aouissi to study the interpretability and actionability of machine learning models. He believes that cutting-edge theoretical machine learning research has the potential to positively change how the world around us operates.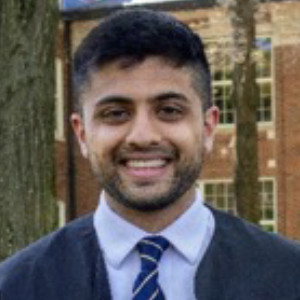 Parth Gami, Biomedical Engineering
Parth Gami is interested in the use of medical imaging for early detection and tracking of disease. As part of the Ultrasound Elasticity and Imaging Laboratory, led by Professor Elisa Konofagou, he will join the Pulse Wave Imaging group and investigate the use of ultrasound for vascular disease detection.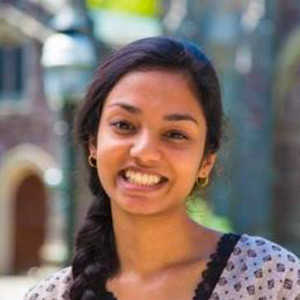 Mathini Vaikunthan, Biomedical Engineering
Mathini Vaikunthan will be joining the lab of Professor José L. McFaline-Figueroa to develop single-cell genomics tools and subsequently deploy these tools against aggressive tumor types that frequently fail the standard-of-care.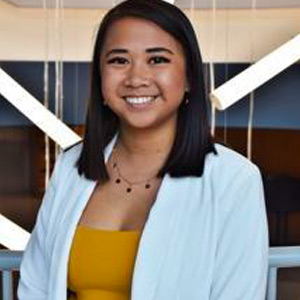 Christia Victoriano, Biomedical Engineering
Christia Victoriano will be conducting research in Professor Sam Sia's lab. She is interested in utilizing microfluidics to develop fully-integrated diagnostic tests in order to expand access to medical testing in low-resource areas.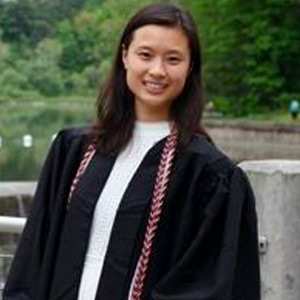 Jane Liao, Chemical Engineering
Jane Liao joins Columbia from GlaxoSmithKline where she supported the purification process development of several therapeutic antibodies for clinical and commercial manufacturing. She will pursue interdisciplinary research at Columbia and contribute to the advancement of novel therapeutics. She will formally join a lab later this fall.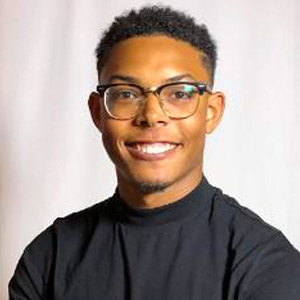 Howard Nicholson III, Biomedical Engineering
Howard Nicholson conducts research under the mentorship of Professor Clark Hung in the Cellular Engineering Laboratory to understand how physical and chemical stimuli impact cells and tissues in order to incorporate these forces in strategies for developing functional tissue substitutes of clinical relevance. He is also interested in investigating how bias and racism may lead to inequity in healthcare and biomedical innovation.