The Department Welcomes Assistant Professor Lauren Marbella
May 10 2018 | Illustration courtesy of Dr. Marbella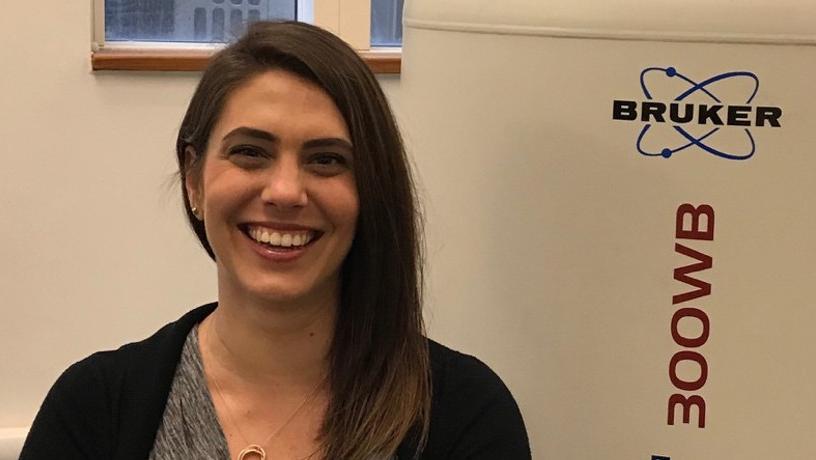 The Department of Chemical Engineering is delighted to welcome Assistant Professor Lauren Marbella on July 1, 2018. Dr. Marbella is currently a Marie Skłodowska-Curie Postdoctoral Fellow and the Charles and Katharine Darwin Research Fellow at Darwin College in the group of Prof. Clare Grey, FRS at the University of Cambridge. Her postdoctoral research focuses on using NMR and MRI to map the molecular-level processes that underpin failure events in Li and beyond-Li batteries – from volume expansion in alloying anodes to dendrite growth in all-solid-state batteries.
Dr. Marbella received her PhD in 2016 under the direction of Prof. Jill Millstone at the University of Pittsburgh. During her PhD, Dr. Marbella used a combination of solution and solid-state NMR techniques to provide unprecedented insight into metal nanoparticle formation and function. Her work led to the discovery of new syntheses and new materials with potential applications ranging from heterogeneous catalysis to therapeutics.
At Columbia, Prof. Marbella's research will focus on designing novel materials and in situ characterization tools for a wide variety of energy-related materials, including electrochemical energy storage and conversion. Her research draws inspiration from both chemistry and biology to create next generation batteries, catalysts, and optics.