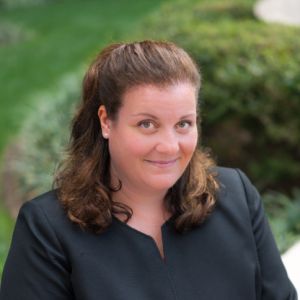 Raina Ranaghan
Career Placement Officer for ChemE/EEE
Before joining Columbia Engineering in December 2015, Raina worked as an Employment Counselor with the Department of Labor and built her career prior to that working in human resources, recruiting and teaching positions.  Her solid background and knowledge of the workforce and career development is attributed to over 20 years of working in roles ranging from small businesses, large corporate environments, government and higher education. Some of her favorite industries she has worked in include education, finance, information technology and consulting.
Raina earned her BA in Sociology from SUNY Cortland and MS in Career Development from the College of New Rochelle. Upon completing her Master of Science Degree, she was hired as an Adjunct at the College of New Rochelle to teach Career Development courses at the graduate school. Her first career services role was as Director of Career Services at Polytechnic University managing all of their campus locations. Currently, Raina teaches career development electives to the graduate students in the Professional Development and Leadership Program at Columbia Engineering.
Raina works as the Career Placement Officer in both the Chemical Engineering Department and the Earth & Environmental Engineering Department. She prides herself upon connecting her students with opportunities, employers and alumni as well as hosting events and conducting one on one career coaching for each of her students.  Previously, Raina worked in the Department of Electrical Engineering and Computer Engineering Program in Columbia Engineering and continues in her current role to build resources, programming and strong partnerships with all staff, faculty, within the Columbia community.