Milestones: September 28, 2018
Sep 28 2018 | By Holly Evarts
Recent awards, recognitions, and accomplishments from our students and faculty
Gentine Creates "Cloud Brain"
Pierre Gentine, associate professor of earth and environmental engineering, co-authored a study on using machine learning to improve accuracy of climate prediction models. He worked with researchers from the University of California, Irvine, and the Ludwig Maximilian University of Munich to use data science to achieve better cloud representation. They trained a deep neural network to predict the results of thousands of tiny, high-resolution cloud-resolving models that were then used to predict clouds in a coarser resolution model. The newly taught program, dubbed "The Cloud Brain," functioned freely in the climate model, leading to stable and accurate multiyear simulations that included realistic precipitation extremes and tropical waves. The paper was published September 6 in the Proceedings of the National Academy of Sciences.
---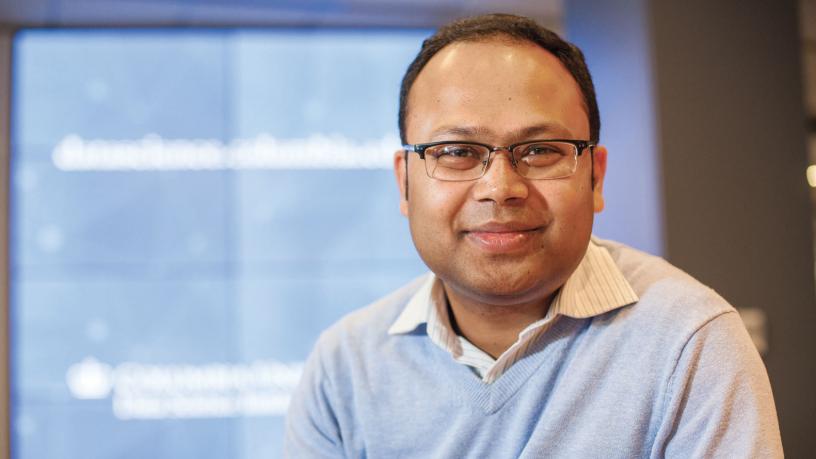 Jana Receives $1.2M from NSF
Suman Jana, assistant professor of computer science, is on a team of researchers from both Columbia Engineering and NYU Tandon School of Engineering who have won a three-year, $1.2 million grant from the National Science Foundation to refine a set of tools already in development, each addressing a different aspect of bringing trust and security to AI systems. The artificial neural networks underlying the AI systems that allow for self-driving cars, speech, and facial recognition, as well as the machine learning algorithms that are transforming medical imaging, are so complex and uniquely constructed that the traditional methods used to test, debug, and verify software simply don't apply. The researchers hope to create a tool suite that will lead to safer, more secure deployment of these AI systems.
---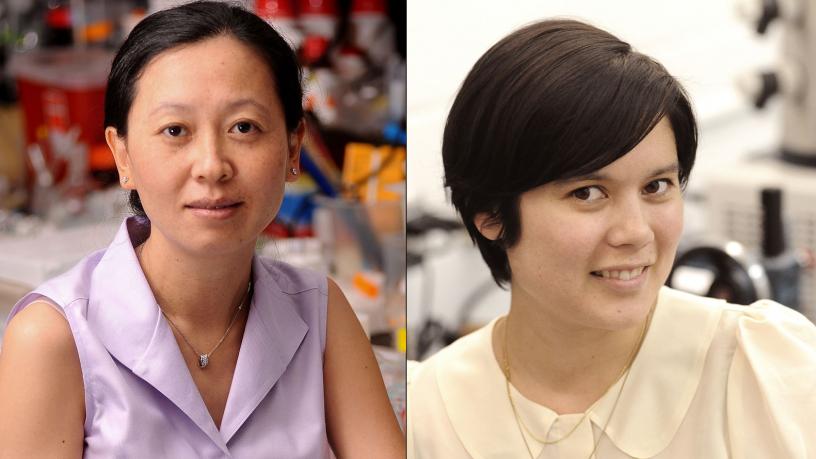 Lu, Myers Win $2M NIH Grant
Helen Lu, vice chair and professor of biomedical engineering (BME), has won a five-year, $2 million R01 grant from the National Institutes of Health for her proposal on cartilage integration. She is collaborating with NYU Langone's orthopedic surgeon Dr. Eric Strauss; Kristin Myers, associate professor of mechanical engineering, is a co-investigator. Osteoarthritis, or degeneration of cartilage, is one of the most prevalent joint diseases and remains the most common cause of work-related disabilities in the U.S. The grant will support the team's work on developing innovative, integrative solutions for cartilage repair.
---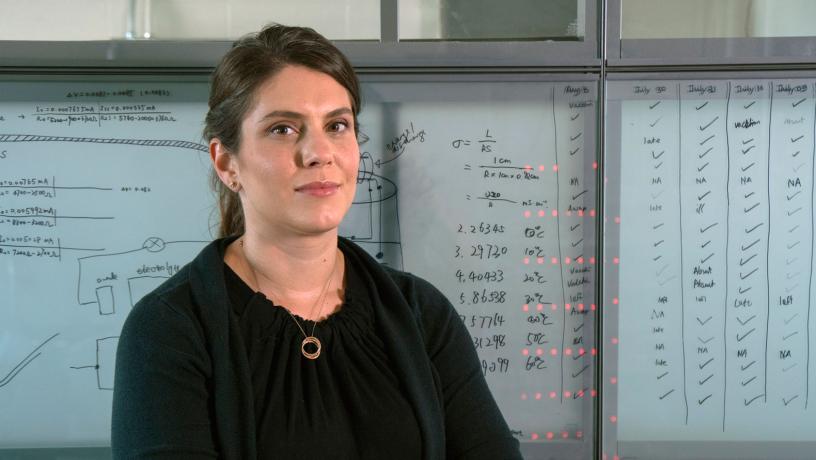 Marbella Named 2018 Scialog Fellow
Chemical Engineering Assistant Professor Lauren Marbella has been selected a 2018 Scialog Fellow for Advanced Energy Storage. The program, aimed at encouraging highly promising early career investigators working in energy storage or a related research area, is sponsored by the Research Corporation for Science Advancement and the Sloan Foundation. Marbella's research focuses on designing novel materials and in situ characterization tools for a wide variety of energy-related materials, including electrochemical energy storage and conversion. Her research draws inspiration from both chemistry and biology to create next generation batteries, catalysts, and optics. As a Scialog Fellow, she will participate in Scialog: Advanced Energy Storage, a program of search and discovery for transformative energy storage systems. The fellows meet annually to discuss new approaches. Scialog encourages collaboration between theory and experiment, and fellows have the opportunity to write a collaborative proposal at the end of the workshop to fund high-risk, high-reward research.
---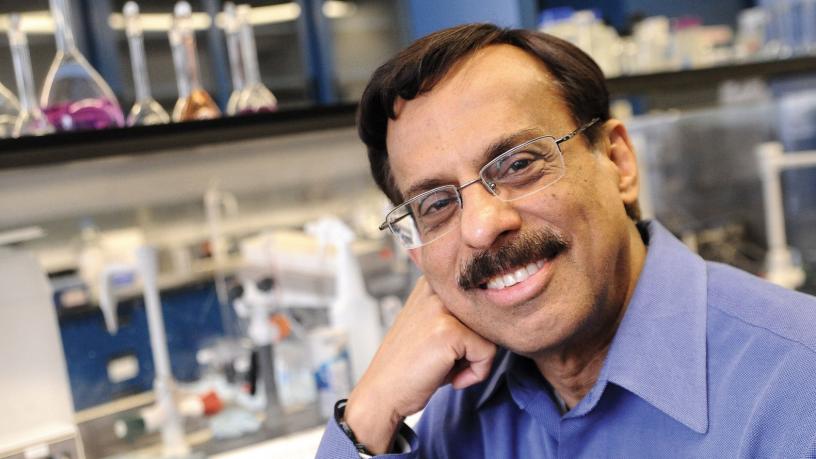 Somasundaran Joins Board on Global Health
Ponisseril Somasundaran, LaVon Duddleson Krumb Professor of Mineral Engineering in the department of earth and environmental engineering, was recently invited to serve as a member of the National Academies' Board on Global Health of the National Academy of Medicine. The Board monitors U.S. policies and programs in global health; health problems in developing countries; and health issues of mutual concern to the U.S. and other industrialized and industrializing societies. The Board provides expert analysis and judgments to the National Academies, the U.S. government, and other audiences.
---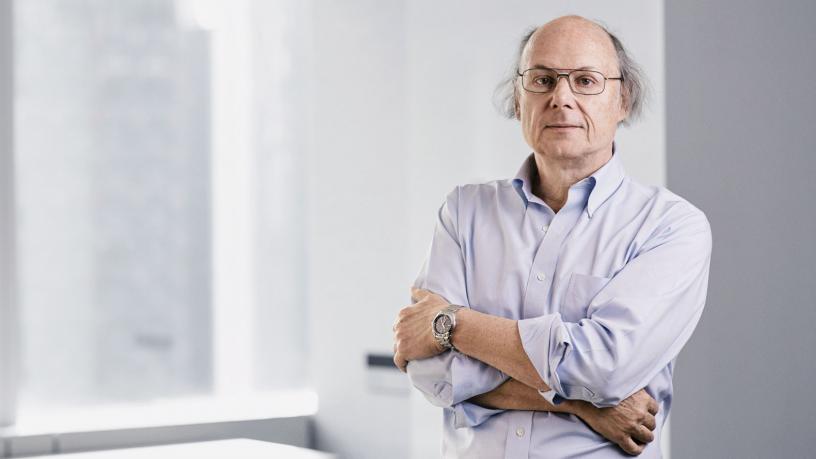 Stroustrup Wins John Scott Award
Bjarne Stroustrup, a visiting professor in the department of computer science and a managing director in the technology division of Morgan Stanley in New York City, has won the John Scott Award, the second oldest scientific honor in the United States. The award, created in 1816, is bestowed on "the most deserving" men and women whose inventions have contributed in some outstanding way to the "comfort, welfare and happiness" of mankind. Shoustrup will receive the award for the design and implementation of C++ programming language on November 16, in Philadelphia, at the Benjamin Franklin Hall of the American Philosophical Society.
---