Jeffrey T. Koberstein is selected to receive the 2016 Edward and Carole Kim Faculty Involvement Award
Apr 20 2016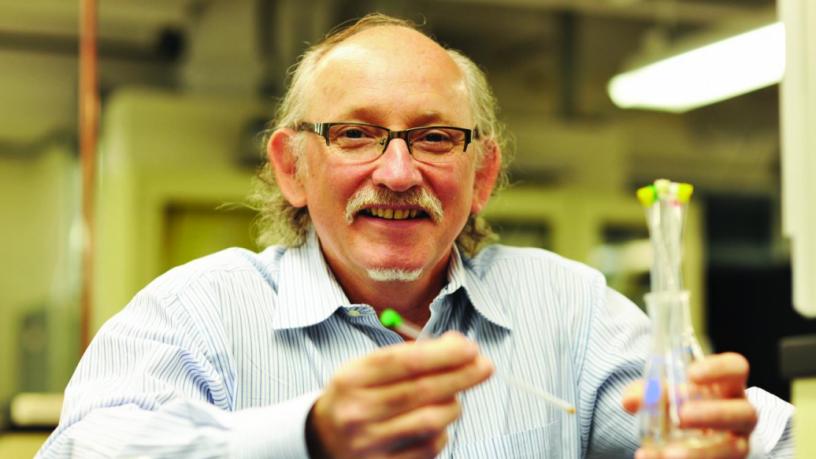 Jeffrey T. Koberstein, the Percy and Vida Hudson Professor of Chemical Engineering, has been selected to receive the 2016 Edward and Carole Kim Faculty Involvement Award presented by the Columbia University School of Engineering. The Kim Award, established in 2000 by Edward and Carole Kim, was created to honor a faculty member who is not only an excellent teacher, but who also shows a special, personal commitment to students. As chair of the department from 2000-2005, Jeff led the Departments' reorganization efforts that successfully reestablished Columbia Chemical Engineering as one of the nation's top programs. These activities included a complete revision of the undergraduate curriculum, which took four years to implement, and creation of an undergraduate advising system that linked departmental advisors with advisors from the University Student Advising Center, a model which now serves as the basis for advising across the entire School of Engineering.
Jeff served as the Faculty in Residence for the Hartley-Wallach Living Learning Center from 2002-2007 where he lived with the undergraduates and organized monthly dinners where students had the opportunity to meet and speak with a wide variety distinguished researchers, including Nobel laureates, from Columbia University and greater New York City. Jeff previously received the Columbia University School of Engineering and Applied Science Alumni Association Distinguished Faculty Teaching Award in 2011, and two earlier teaching awards from the University of Connecticut, all for teaching Thermodynamics courses.
Jeff has also won several research awards, including the 2006 Stine Award from the American Institute of Chemical Engineers and is a fellow of the AIChE and the American Physical Society. He currently teaches the Department's Thermodynamics II course for undergraduates, the Advanced Chemical Engineering course for graduate students and several graduate level Polymer Material courses.