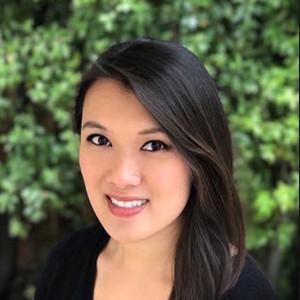 Jessica Tsoong
'08; ENTREPRENEUR-IN-RESIDENCE AT RELAY VENTURES
Jessica Tsoong is a tech entrepreneur and angel investor based in the Bay Area. Jessica was the Cofounder of WiFiSLAM, a Silicon Valley startup that developed positioning technologies for indoor location-based services designed to revolutionize the way people interact with their environments. WiFiSLAM was acquired by Apple in 2013, and Jessica joined Apple's iOS Location team where she worked on multiple location technologies embedded in Apple devices. Jessica then transitioned to Apple's Corporate Development Team, focusing on M&A Integration.
After leaving Apple, Jessica was an Entrepreneur-in-Residence at Relay Ventures, a venture capital firm focused on investing in early-stage companies throughout North America. She advises several startups on product development and business strategy. Prior to moving to the Bay Area, Jessica began her career at Merrill Lynch doing sales and trading in the Global Equity Derivatives Group.
Jessica earned her BS in Engineering Management Systems from Columbia University and her MS in Civil & Environmental Engineering from Stanford University. Jessica serves as Chair of the Columbia Engineering Entrepreneurship Advisory Board and on the Columbia Engineering School's Board of Visitors. She is actively involved with StartX, a startup accelerator and founder community for Stanford-affiliated entrepreneurs.